Time for introductions on Chapter 11, Page 5. The youngster has a name, Toothy Kit. But it's Blaise who ends up being teased for his name. To see Blaise getting the glare that sees through your soul, please vote for Snow by Night on Top Web Comics.
Otakon is in four days. I will not be around this Friday for an Almanac entry. I will be back to do a page update on Monday. If you're coming to the con, you should participate in Reverie's Treasure Hunt. Solve riddles; collect stamps; get a prize!
More good news! Print Ninja sent me some very nice photos of the book. I thought I'd share them with you. Enjoy!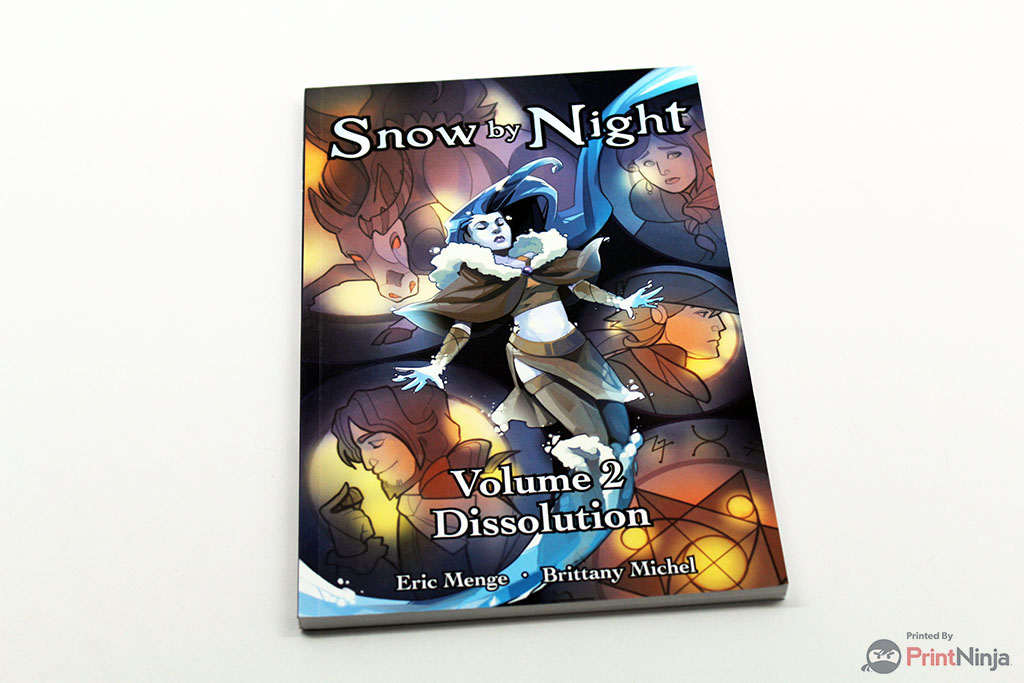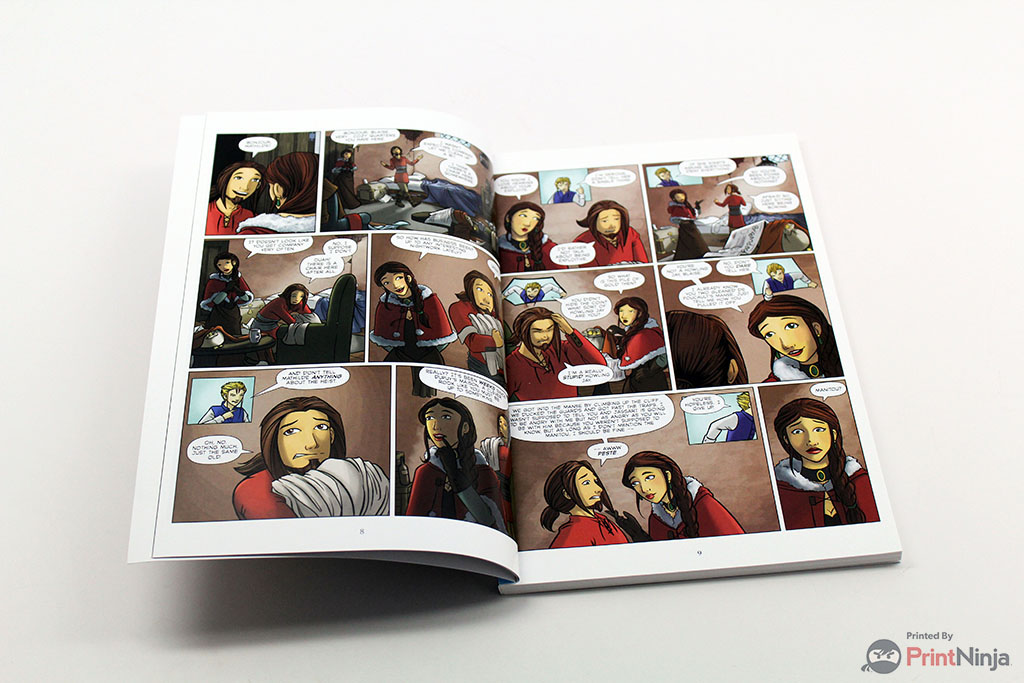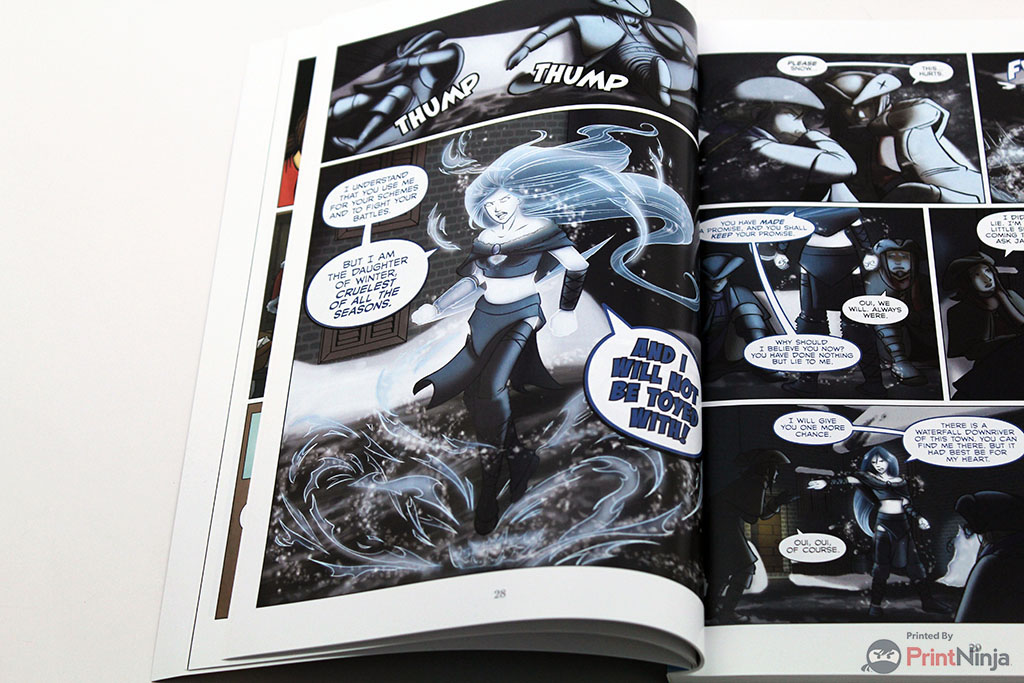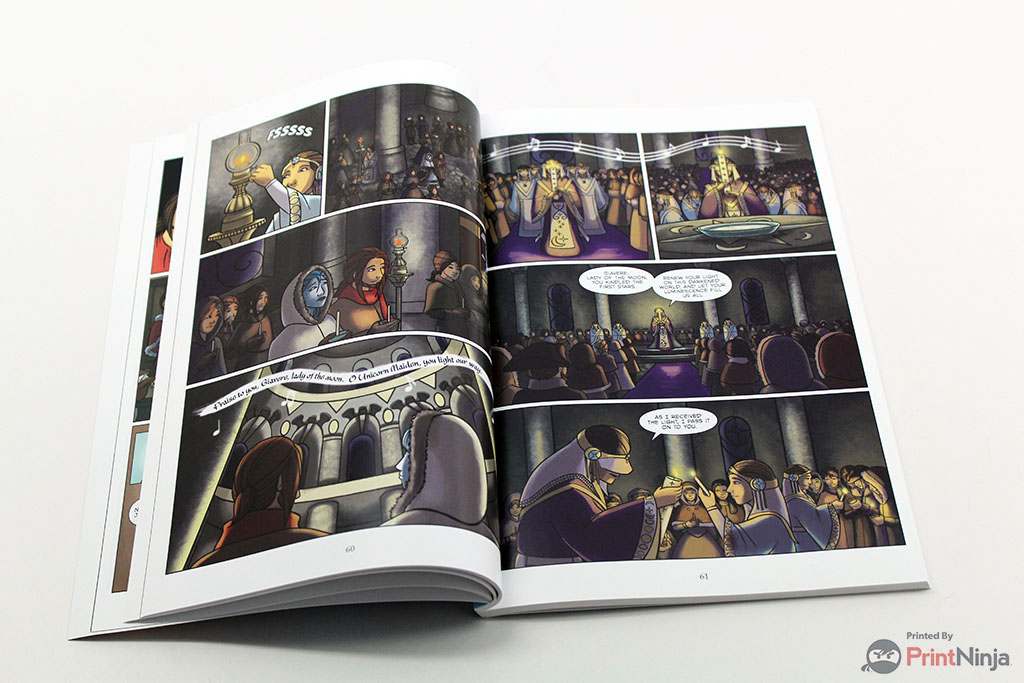 ---
---